🔥🔥 HOT NEW RELEASE 🔥🔥
Bride of the Traitor by Hayley Faiman is LIVE! You don't want to miss this alpha male romance, complete with mystery, magic, and seduction! #One-click today!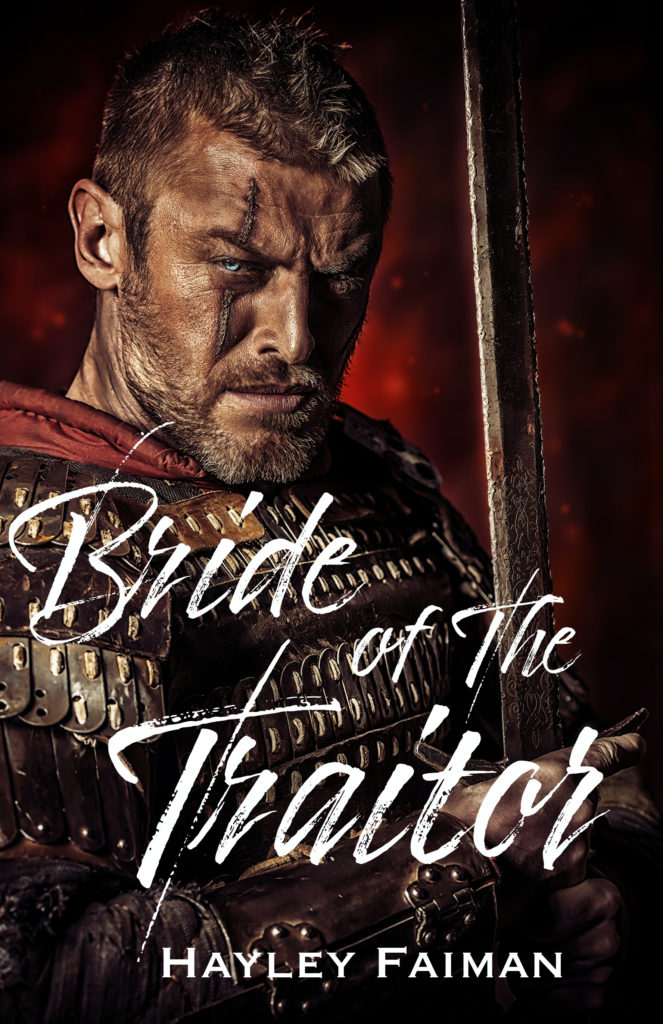 BLURB
Sybilla Collins knows nothing of prophecies. She keeps her head down as she goes through her mundane life in Portland, Oregon.
Her world is shaken when she wakes up in a dank, dark dungeon of what she believes is someone who takes cosplay a little too seriously. She is convinced she's been kidnapped from her bed.
When her eyes land on the man she believes has kidnapped her, something happens inside of her. His scarred face should be frightening. Except she can only think of one thing—his touch, she needs it like she needs her next breath.
King Elias Wainwright is now the king of Bunafi. A title he never wished to have, born to a man he's always despised, a man who was a traitor. The former king is dead. Elias' sense of duty is now the only reason he sits on the throne.
Sent to fulfill an ancient prophecy of a parallel universe, Elias and Sybilla must find their true heart's love, or risk the ruin of the world. Kights, magic, gods, and goddesses are what make up this strange new land.
Choices must be made, walls must be broken down, and two people who guard themselves must allow themselves to be vulnerable and find love to fulfill the prophecy or risk certain ruin of an entire world.
Add to your Goodreads TBR:
https://bit.ly/BOTT_GR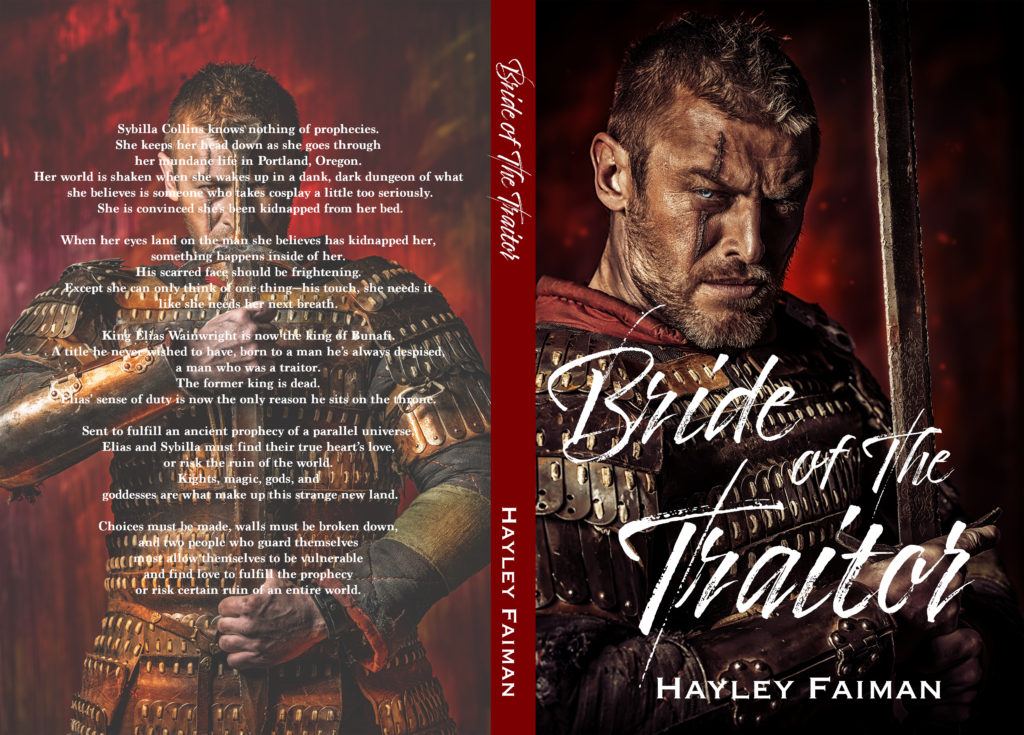 PURCHASE LINKS:
Bride of the Traitor -
mybook.to/Traitor1
Amazon US - -
https://amzn.to/2WSSFHu
Amazon UK -
https://amzn.to/2QXPCdA
Amazon CA -
https://amzn.to/2UsDC60
Amazon AU -
https://amzn.to/3dAk6fr
TEASERS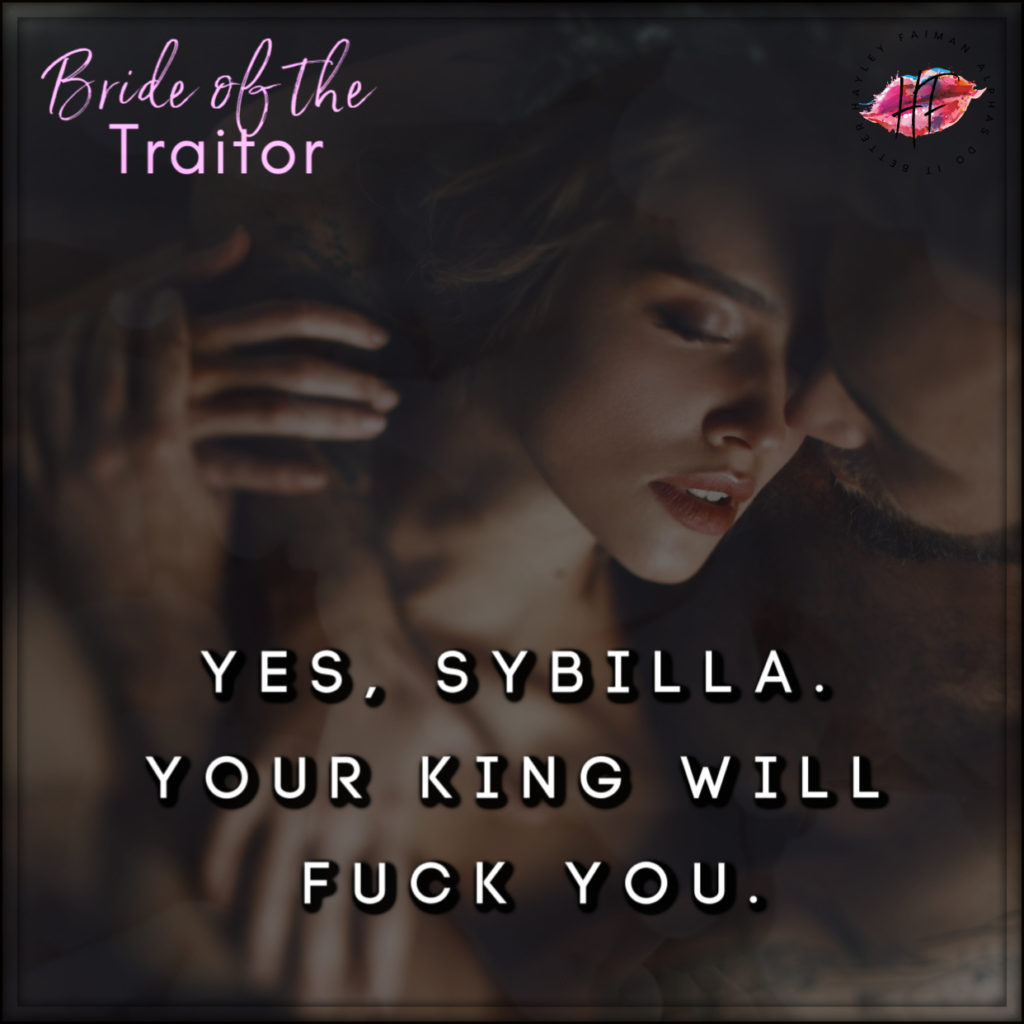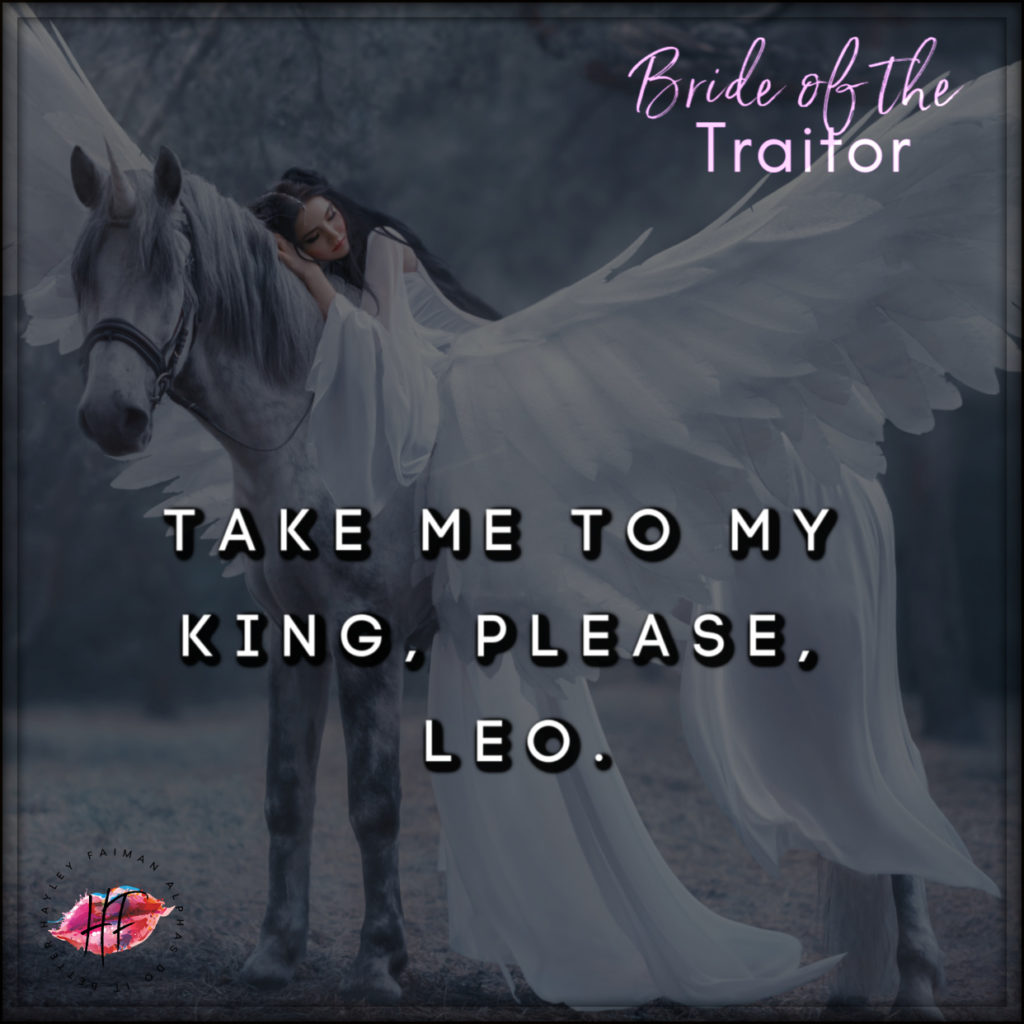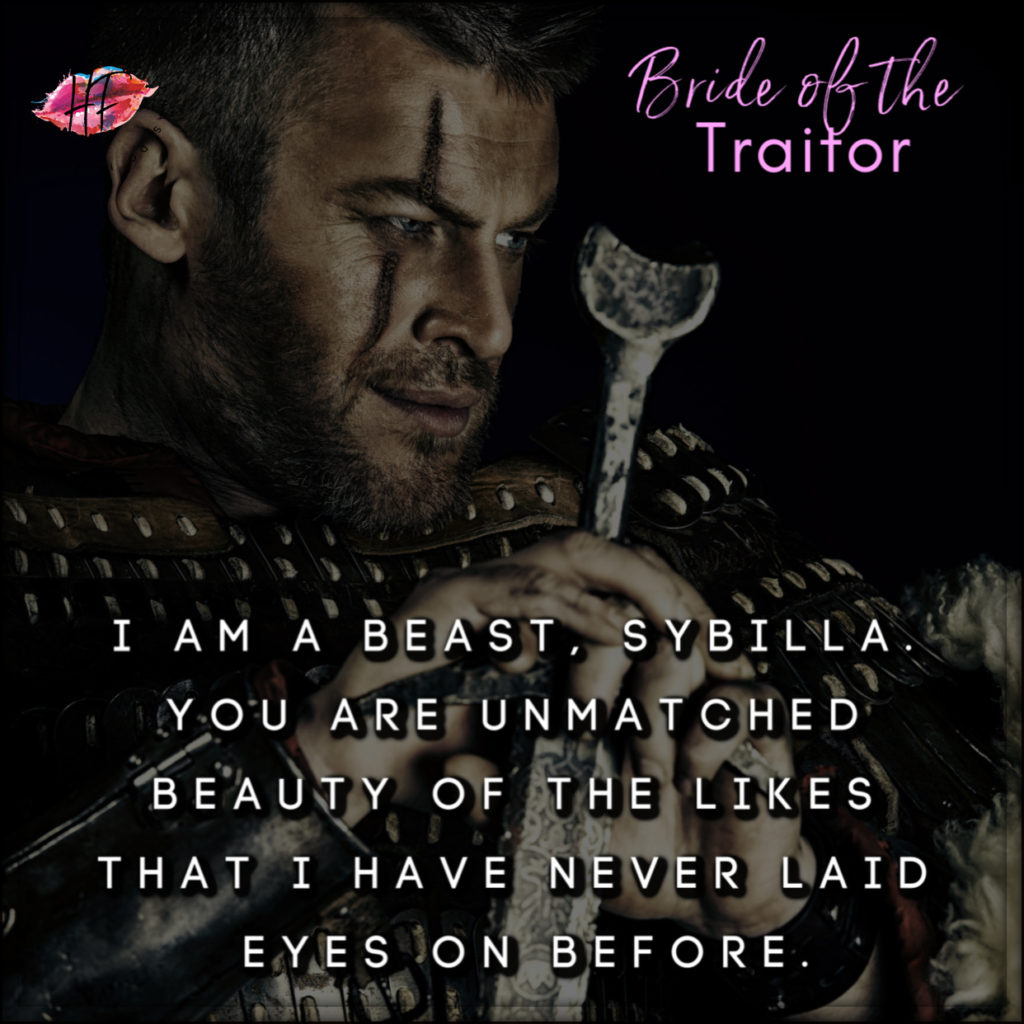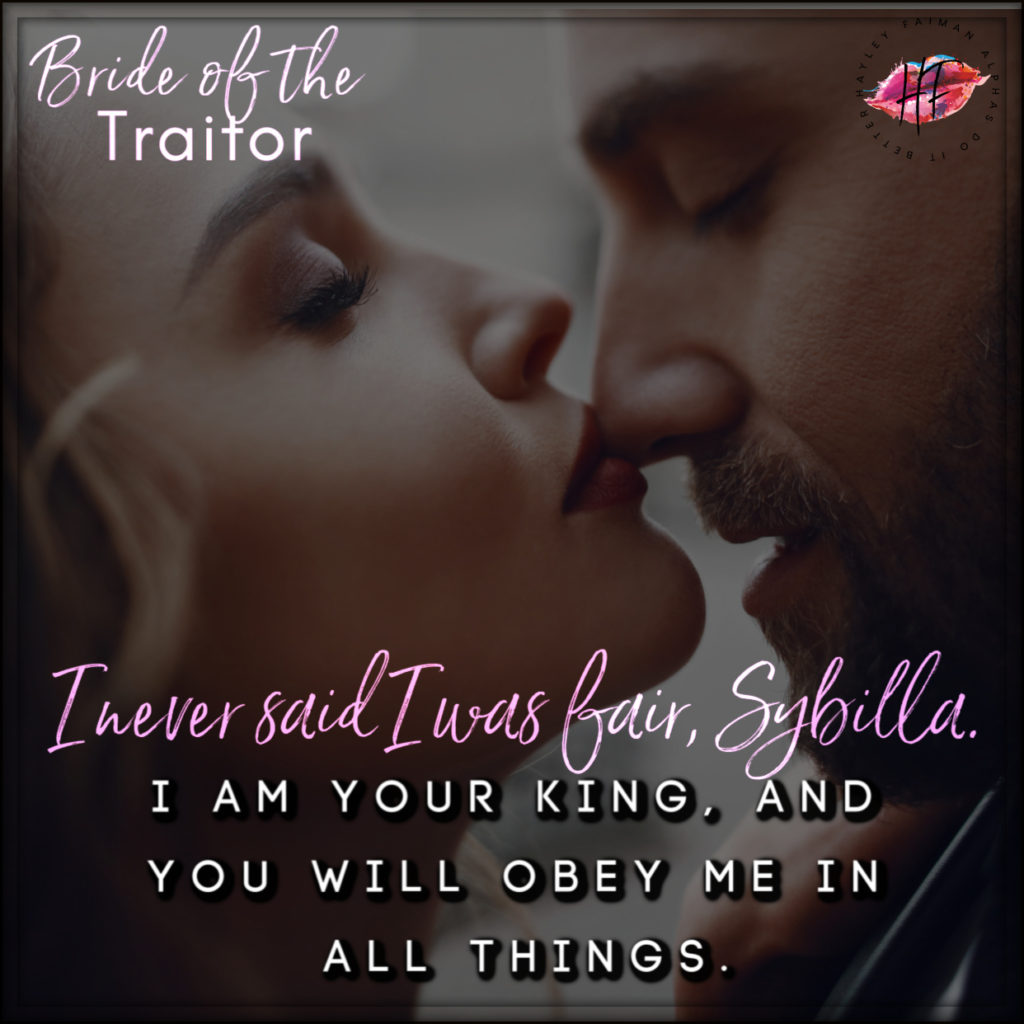 ABOUT THE AUTHOR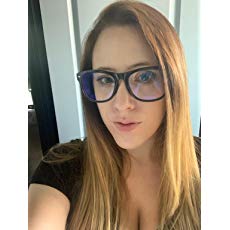 As an only child, Hayley Faiman had to entertain herself somehow. She started writing stories at the age of six and never really stopped.
Born in California, she met her now husband at the age of sixteen and married him at the age of twenty in 2004. After all of these years together, he's still the love of her life.
Hayley's husband joined the military and they lived in Oregon, where he was stationed with the US Coast Guard. They moved back to California in 2006, where they had two little boys. Recently, the four of them moved out to the Hill Country of Texas, where they adopted a new family member, a chocolate lab named Optimus Prime.
Most of Hayley's days are spent taking care of her two boys, going to the baseball fields for practice, or helping them with homework. Her evenings are spent with her husband and her nights—those are spent creating alpha book boyfriends.
AUTHOR LINKS
FACEBOOK -
https://www.facebook.com/authorhayleyfaiman
READER GROUP -
https://www.facebook.com/groups/433234647091715/
GOODREADS -
https://www.goodreads.com/author/show/10735805.Hayley_Faiman
AMAZON -
amazon.com/author/hayleyfaiman
WEBSITE -
hayleyfaiman.com
TWITTER -
http://www.twitter.com/@authorhayleyf
NEWSLETTER -
http://eepurl.com/b5a_1v
BOOKBUB -
https://www.bookbub.com/authors/hayley-faiman
Instagram -
https://www.instagram.com/hayleyfaiman/